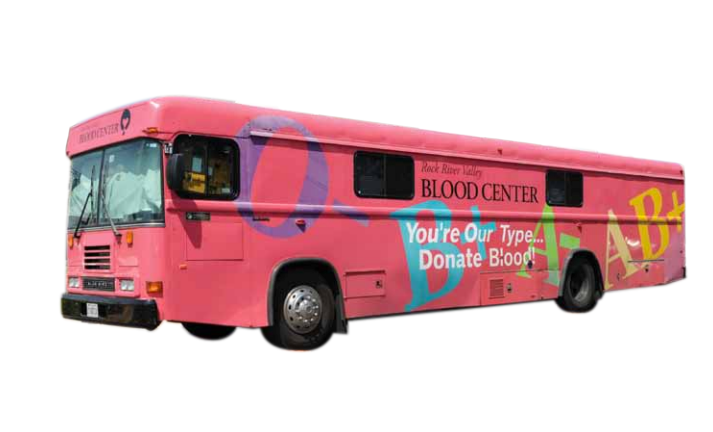 Help Us Fund a New Bloodmobile!
Thank you for helping to save lives! You and your fellow blood donors have contributed more than 30,000 units of blood each year, providing blood products to more than 90,000 patients annually.
In the past 22 years, Rock River Valley Blood Center has been able to expand our reach within our region thanks to the purchase of our original Bloodmobile in 2000. Since then, mobile drives have increased from 100 drives per year to more than 500 drives per year.
Our current bus has served us well but needs to be replaced with a more modern and efficient bus. This winter, we want to replace the original pink bus with a state-of-the art Bloodmobile.
The Bloodmobile is a $500,000 investment that will pay BIG dividends for our community. Help us reach our goal by funding the bus!
Your gift of $25, $50, $100, or $500 will help us bring a new mobile unit to the Rock River Valley which will allow us to serve our community for more than a decade.
Did you help Fund the Bus? Tell your friends and help us spread the word!